This page is also available in:

Italiano
A figure that encompasses the period 2023-2030 and will enable the Group's brands to considerably increase the number of stores and reach 10 billion in sales.
We had had a "taste" of it during the speech of Alessandro Di Giovanni, president of Adeo Italia, during the last International Hardware Fair Italy, and now the development program is enriched with some more numbers, which gives the dimension of the industrial plan of the home improvement giant.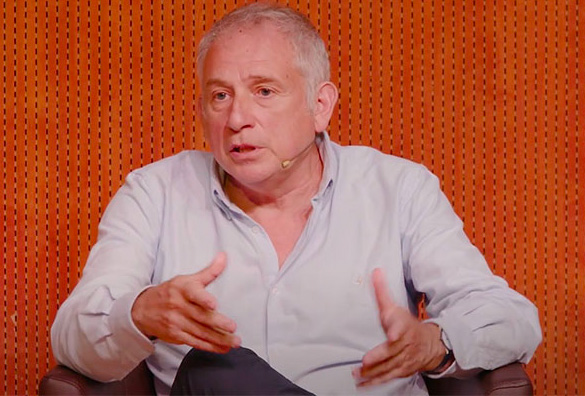 Meanwhile, sales, which are expected to reach 4.7 billion by 2023, up from 4.3 billion in 2022 and with the prospect of reaching 6 billion in 2026 and 10 billion in 2030.
A progression that will, of course, go hand in hand with the opening of new stores, expected to increase from the current 143 to 193 by 2026, and of course the development of appropriate logistics.
Compared to the new 50 stores, about half will have Leroy Merlin signs, declined in different formats, with employment growing by as many as 2,500 employees for a total Adeo workforce of 17,500.
Strategic, of course, is logistics, also and above all with a view to that omnichannelity on which Adeo Italia is focusing a great deal and whose concrete effects are beginning to become apparent.
In this sense, the logistics infrastructure will focus both on strengthening the national distribution centers, which are Castel San Giovanni and Colleferro, with the expansion of the latter by another 20,000 sq. m. and the hiring of 200 employees, but also on building regional logistics with redistribution points. In this regard, over the next two years, Leroy Merlin will open 10 new Market Delivery Centers and regional redistribution points in synergy with the Group's other brands, including in the areas of Mantua, Catania, Sassuolo, Naples, Bologna, Padua, and the Milan and Rome hinterlands. Extensive logistics, then, with the goal of working toward improving delivery times and reducing costs.
Going into the details of the individual signs, what was anticipated during the visit of Leroy Merlin Doors&Windows is reconfirmed, namely the desire to open other vertical formats and not only with French doors, but also dedicated to gardening, sanitary ware and tiles, and outdoor furniture. Di Giovanni in an interview with Sole24 Ore – stated about 30. A number that speaks volumes about the group's intentions regarding entry into city centers.
City centers that are, moreover, already manned by the other historic sign – Bricocenter – for which you reiterates what Di Giovanni has already expressed at the Fair., that is. the renewed drive toward franchising with even small family-run outlets but, clearly, with all the support of the sign With an omnichannel perspective and a purpose-designed offering.
Last, but not least it is intended, there is an acceleration on services. And this is the aspect already evident in all three signs, and, especially in Leroy Merlin and Bricocenter, with the new Arky project and more generally the offering of consulting, design and installation services with an increasing presence of architects and artisan installers.