This year is set to bring some major changes for the Raffaele SpA group, starting with its DIY division, whose six sales outlets have kicked off 2019 with new brand graphics. A decade since its first store opened — in Maida (near Cosenza, Italy) —, Pronto Hobby Brico has become Pronto Hobby, to which is added the slogan "passione brico" ("love DIY").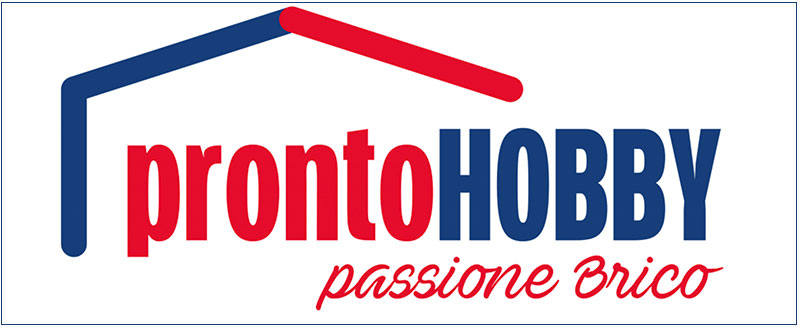 Seen as a way to underline the brand's mission and help it to stand out, this is also meant to convey a precise message in content terms, indicating that the stores cater to all kinds of hobby interests, through rapid and efficient staff and stores.
That this is an operation not just in form but also substance can be clearly seen from the expansion of the ranges offered — for example the introduction of wallpaper — and also the services, where a particular highlight is the addition of a new wood processing workshop.
Giuseppe Minardi, sales and development director of the chain, who is joined by Eugenia Raffaele, the group's marketing director, tells us more: "It is a major project that we are implementing at the Maida store. It involves the installation of ad hoc professional machinery and will employ two specialised staff members, both professional carpenters".
Supported by an investment of almost 100 thousand euros, it is a means of offering the clientele of all Pronto Hobby stores the possibility of purchasing outsize products as well as, "without in any way seeking to compete with the big players in the sector, a range of products of our own. These are product lines that will complete our basic ranges."
The creation of this workshop is part of an expansion plan revolving around the Maida store, whose overall sales area will be increased by around 600 square metres. "As a result of the setting up of the new workshop, the wood processing area as a whole will increase in size from 100 to 250 square metres" Minardi continues. "The rest of the space will be given over to the promotional area". The work will begin this February and should be finished before the summer.
But that is not all. Work has already begun to transfer the entire group to a larger and more efficient facility, still in the same area of Maida. It is a 20 thousand square metre building that, within this year, will become the home of Raffaele Spa's headquarters. The heart of this new facility will be the new CEDI which will increase in size from its current 8,000 to 18,000 square metres. The expansion project should be complete by the end of 2019.
Finally. On what note did 2018 end and what are you expecting 2019 to bring? "We realise that 2018 was a tricky year, and we, too, in the first two months of it saw a certain slowdown," Minardi says. "March saw things taking a turn for the better and we started working well again, and were therefore able to end the year on a positive note, recording good performances in all our stores. As for 2019, the year started well for us and we are feeling optimistic. It is my view that we ourselves are the ones who determine our market, and as long as we have the goods in stock at the right price, the rest will naturally follow."
PS: It should be added that the Raffaele SpA logo has also undergone a recent restyling, which has resulted in one specially designed to encapsulate the company's values, which relate to modernity, innovation and living in all its different forms.